Voice lessons
Vocal instruction  includes learning breath management, resonance, balancing resonance and breath pressure to allow a natural vibrato to occur, diction and phrasing, artistery and emotion. With today's technology we understand how the voice works more clearly than we did in the past. Some of the techniques that used to be frowned upon- like belting- are now understood and if trained properly can be safely used. As an athlete trains for a sport like golf or tennis you train the same way for singing. Your whole body is involved when you sing - and you train those muscles, mechanisms and motor skills. Just like someone who works out in the gym to get stronger muscles you lift heavier weights- so with repertoire and exercises you build your voice to get the most power and control.
Piano lessons
Piano students learn technique, musicianship, theory and composition, develop a repertoire from a wide range of styles, and perform in a recital
Guitar lessons
Guitar students learn technique, chords, strumming and finger picking patterns, read tablatures, develop musicianship and  theory skills and perform in a recital.
Voice lessons for children
It was long believed that children should not be taking voice lessons for fear it would damage their growing vocal folds. - there is no evidence to support that. There is far more danger in damaging their voice from screaming on the playground than from Singing. In fact learning proper technique with a competent teacher- the child's voice can thrive and avoid abuse. Of course it's not as rigorous as an adult training would be. As in adult training - you train with songs- songs being the vehicle by which you learn to sing.- and apply the technique you learn. Exposure to music in the home is so important. According to Kenneth Phillips in his book "Teaching Kids to Sing" an important time of musical growth for the child is between the ages of 18 months and three years, this is when the child is developing a repertoire of tonal patterns and tonal memory. So if your child loves to sing consider having him or her take voice lessons.
Evaluations
Want a professional opinion? I can give you a vocal evaluation via Skype or MP3 - I will determine your vocal aptitude,  breathing technique, range and quality, and prescribe scales and exercises to remedy any amateur habits I hear and suggestions on how to reach your goals. Usually takes 30 minutes, fee is $45.00. PayPal only. If you are local and schedule permitting I can see you in studio. I can also give recommendations for finding a voice teacher/coach.
Executive Voice Training / Accent Reduction Specialist
It's not only your vocabulary. Improving your vocal technique can help you develop a confident and powerful way to communicate your message, a definite asset in the bussiness world or anywhere you need to make an impact, as well as gaining stamina for long presentations. If English is your second language this training will also help. There are specific training exercises to help reduce an accent and improve diction for the English language.
Eastside Girls Choir currently online with Zoom
Explore your musical talent and gain confidence! In this choir you
will learn musicianship, correct vocal production, professional stage and performance skills, choreography and self confidence.
Each weekly rehearsal focuses on preparing material for performances, while learning musicianship skills and receiving vocal instruction by professional vocalist Kathleen Higgins. Vocal instruction that includes proper breathing and use of the voice to produce a natural singing voice. Repertoire covers a wide range of music including broadway musicals, some classical and folk, and contemporary. Solos are encouraged.
The Eastside Girls Choir is part of Theater Arts Education Foundation a 501–C3 nonprofit organization. Founded in 1994, the choir has performed in over thirty concerts and for events around the area including regular performances at Bellevue Square. Mrs. Higgins is president and artistic director for the organization. If interested in joining or for more information email or call us.
Kathleen Radke Higgins... voice teacher, piano and guitar teacher since 1984, Kathleen is also a recording artist, who has performed professionally both in Seattle and the San Francisco Bay area. She began performing professionally when she was 15 years old for Masonic events and USO shows. Majoring in college in music theory and composition she was a member of the Oakland Symphony Chorus.  
After moving to Seattle she began singing in clubs, playing guitar and piano. Kathleen has performed at Beni Hanna and Space Needle Restaurant, Broadmoor Country Club, Tacoma Yacht Club, Rosselinis 410, Seattle Center, Bellevue Square for Pacific Northwest Art Show, Kirkland Music in the Parks programs and many more.
With a strong theater background she has sung lead and supporting roles with a Gilbert & Sullivan opera company and is currently the Artistic Director for Theater Arts Education Foundation, and is the founder and conductor of the Eastside Girls Choir & Youth Ensembles, founded in 1995. Kathleen has directed and written musical productions with favorable reviews. She worked for Medina Montessori School as the music specialist for 6 years and taught Musical Theater and art at the Bellevue Boys and Girls Club. She most recently has authored and illustrated several childrens books avaiable on Amazon.
She is a working voice over actor and she continues to do recording projects with original compositions and cover songs. She performs regularly in recitals, for weddings, and as church soloist.          
She is an active member of the National Association of the Teachers of Singing, the National Music Teachers Association, and the Washington State Music Teachers Association, and the Eastside Vocal Federation of Music Clubs. Personally; she and her husband have 3 grown children, and five beautiful grandchildren....and a large pet family.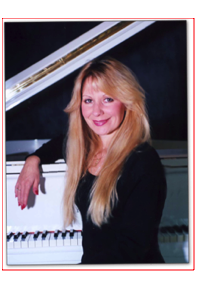 Sing It Studios
Kathleen Radke Higgins
on line private lessons and classes
singitstudios@hotmail.com
425-766-5140
Kathleen Radke Higgins is a member of:
*National Association of the Teachers of Singing
*Washington State and National Music Teachers Association
*Eastside Vocal Federation of Music Teachers
*Conductor of the Eastside Girls Choir and Youth Ensemble
PERFORMANCE VIDEO LINKS:
"I Wish You Love"
"Ach Ich Fuhl's "
"Stars And the Moon"
"Il Bacio"  
Kat & the Shoobops 
* Vocal instruction
* Vocal evaluation
* Worshops and classes
* Guitar lessons
* Piano instruction
* Executive voice training
* Accent reduction specialist
* Eastside Girls Choir
30 minute and 60 minute lessons
available via Zoom, Facetime or Skype.
Email or call to schedule and confirm availability;
singitstudios@hotmail.com or call; 425-766-5140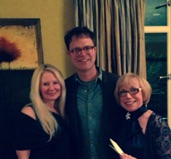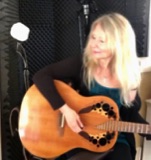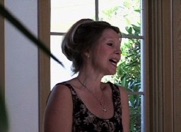 Kathleen and Gina Funes performing for a benifit for the MONA Foundation with actor Rainn Wilson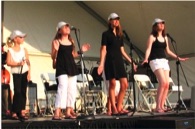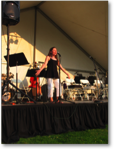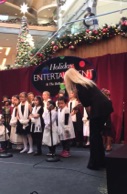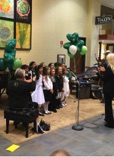 Kelsey Schmidt
Miss Washington